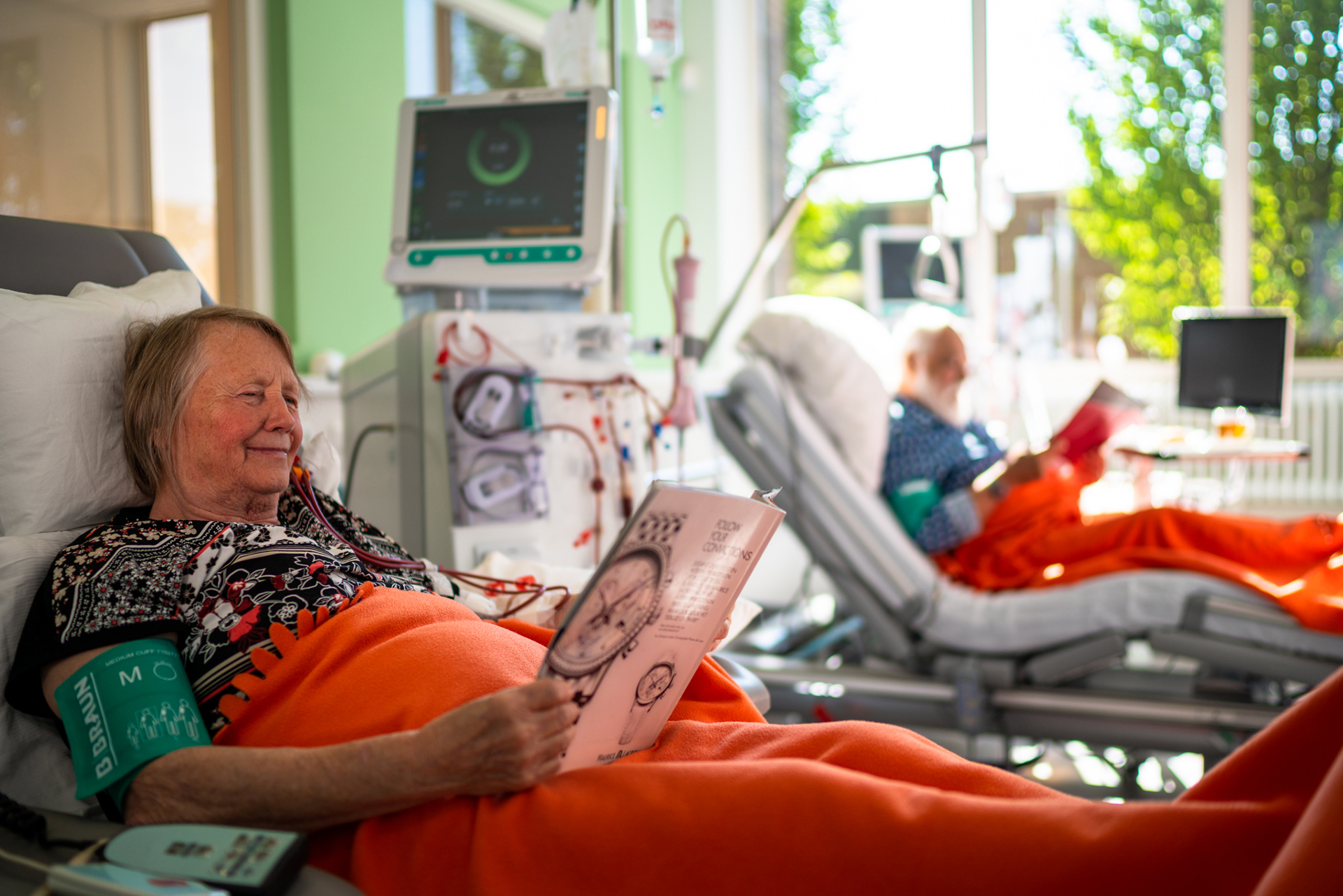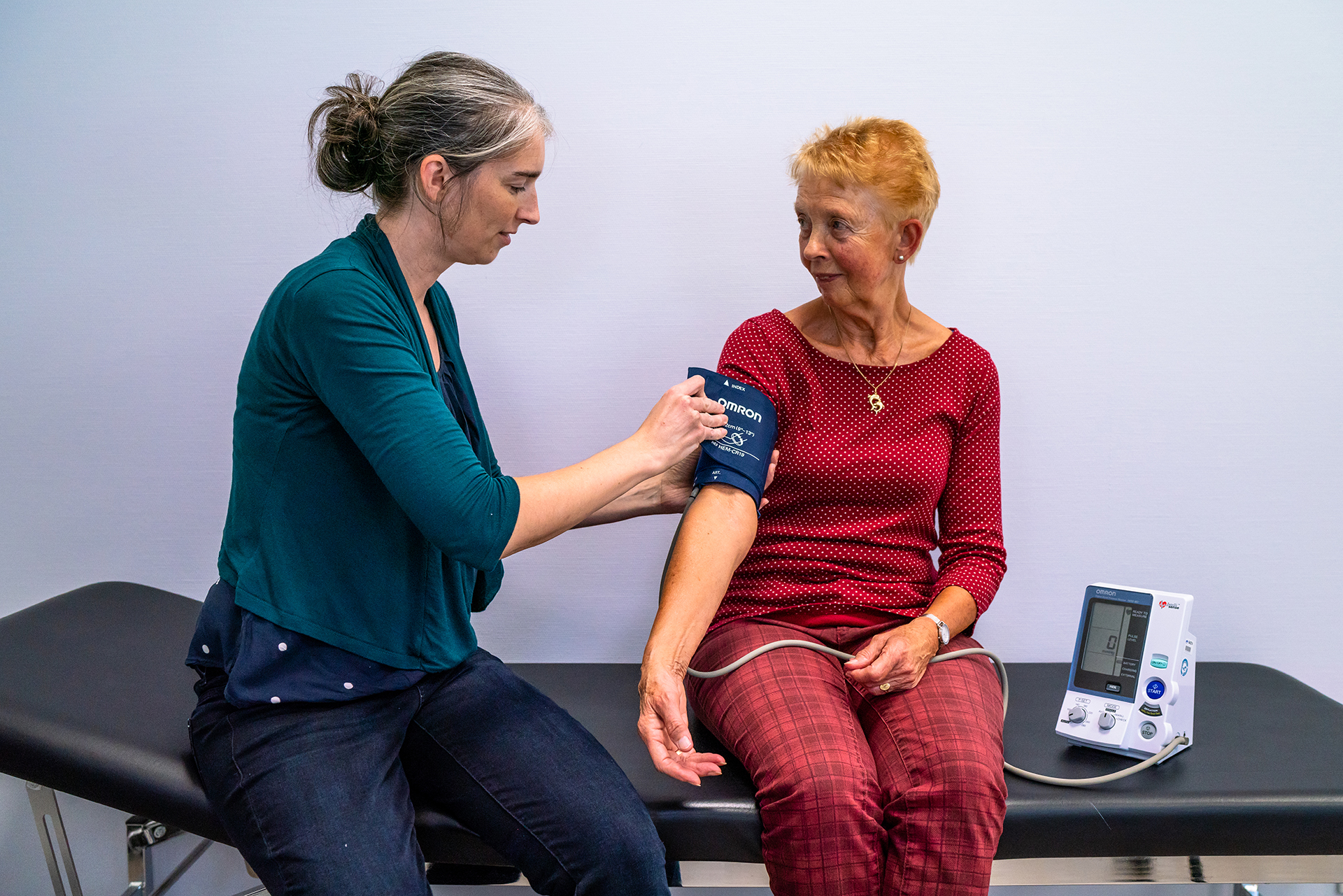 Voorbereiding en nazorg transplantatie
Als je in aanmerking komt voor een niertransplantatie dan ondersteunen wij je bij het proces, van begin tot einde. Voordat de operatie zal plaatsvinden zorgen wij ervoor dat je in een zo goed mogelijke conditie bent. Als de operatie heeft plaatsgevonden dan kan je in overleg met het transplantatiecentrum terecht bij Elyse voor nazorg. Bij Elyse blijf je levenslang onder controle bij de nefroloog zodat we het functioneren van je nieuwe nier in de gaten kunnen houden.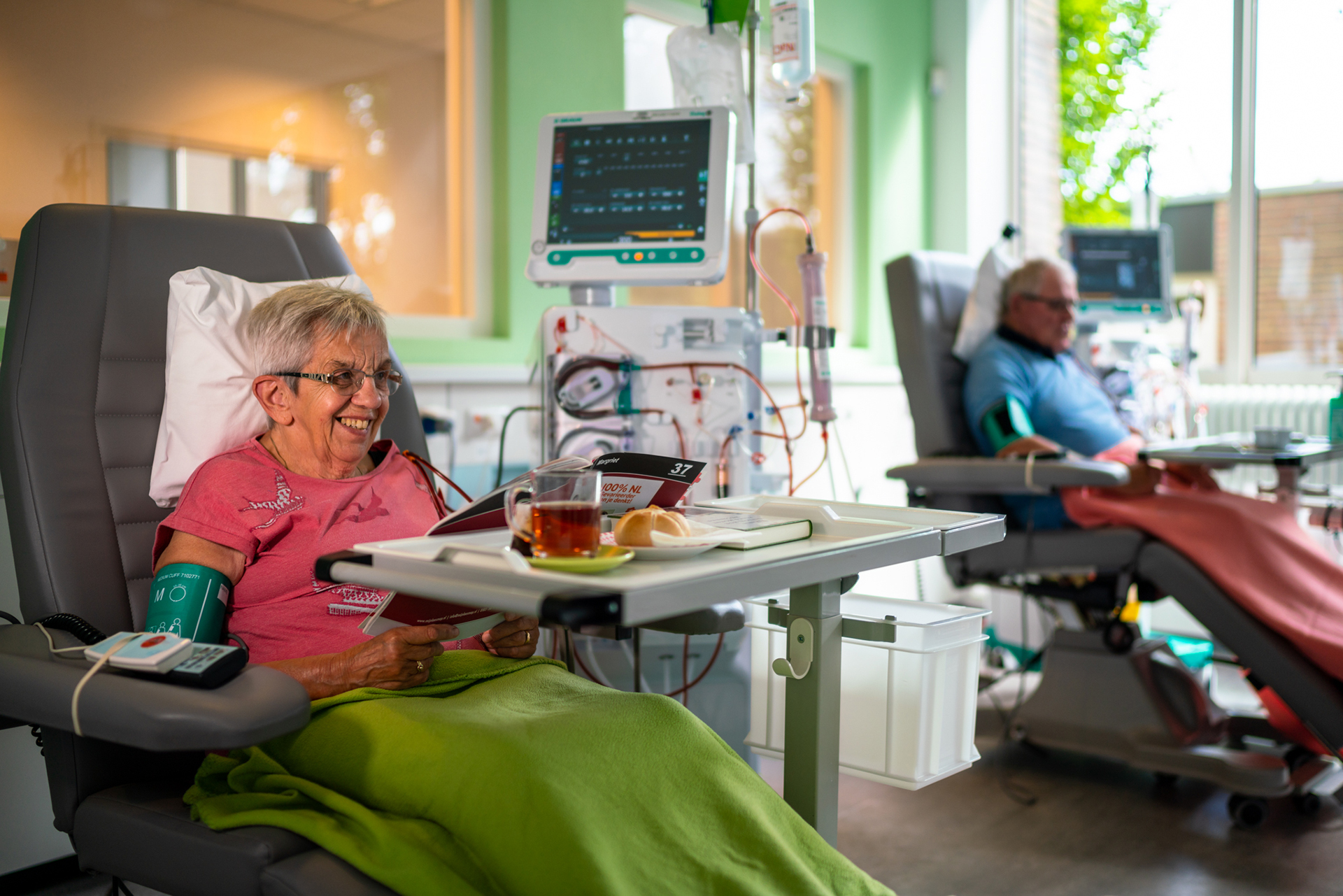 Dialyse 
Voor een dialysebehandeling kan je altijd bij ons terecht in de klinieken. Maar in sommige gevallen is het ook mogelijk om thuis te dialyseren in een vertrouwde omgeving. Ons specialistische team kan je daarover verder informeren.
Peritoneaal dialyseren (buikspoeling) bieden we alleen aan in samenwerking met externe partners.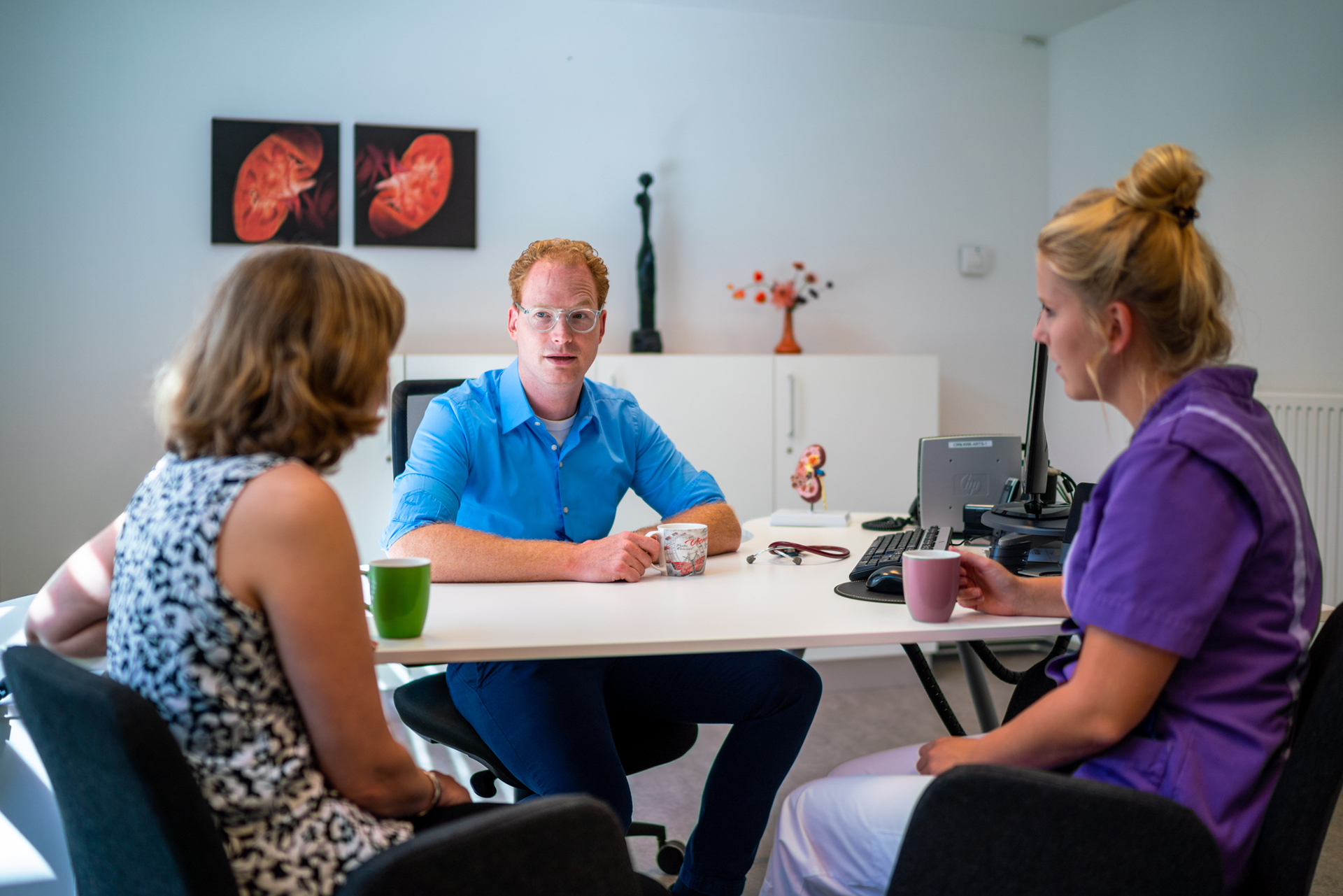 Conservatieve behandeling
Soms wordt gekozen voor een conservatieve behandeling. Dat betekent dat de achteruitgang van de nieren zoveel mogelijk wordt vertraagd en klachten worden behandeld. Zo houden we de kwaliteit van leven zo goed mogelijk. Er wordt echter niet gestart met dialyse of een operatieve ingreep. Bijvoorbeeld omdat de kwaliteit van leven naar verwachting niet beter wordt met dialyse, omdat er sprake is van andere ernstige ziektes of omdat je om persoonlijke redenen niet kiest voor dialyse.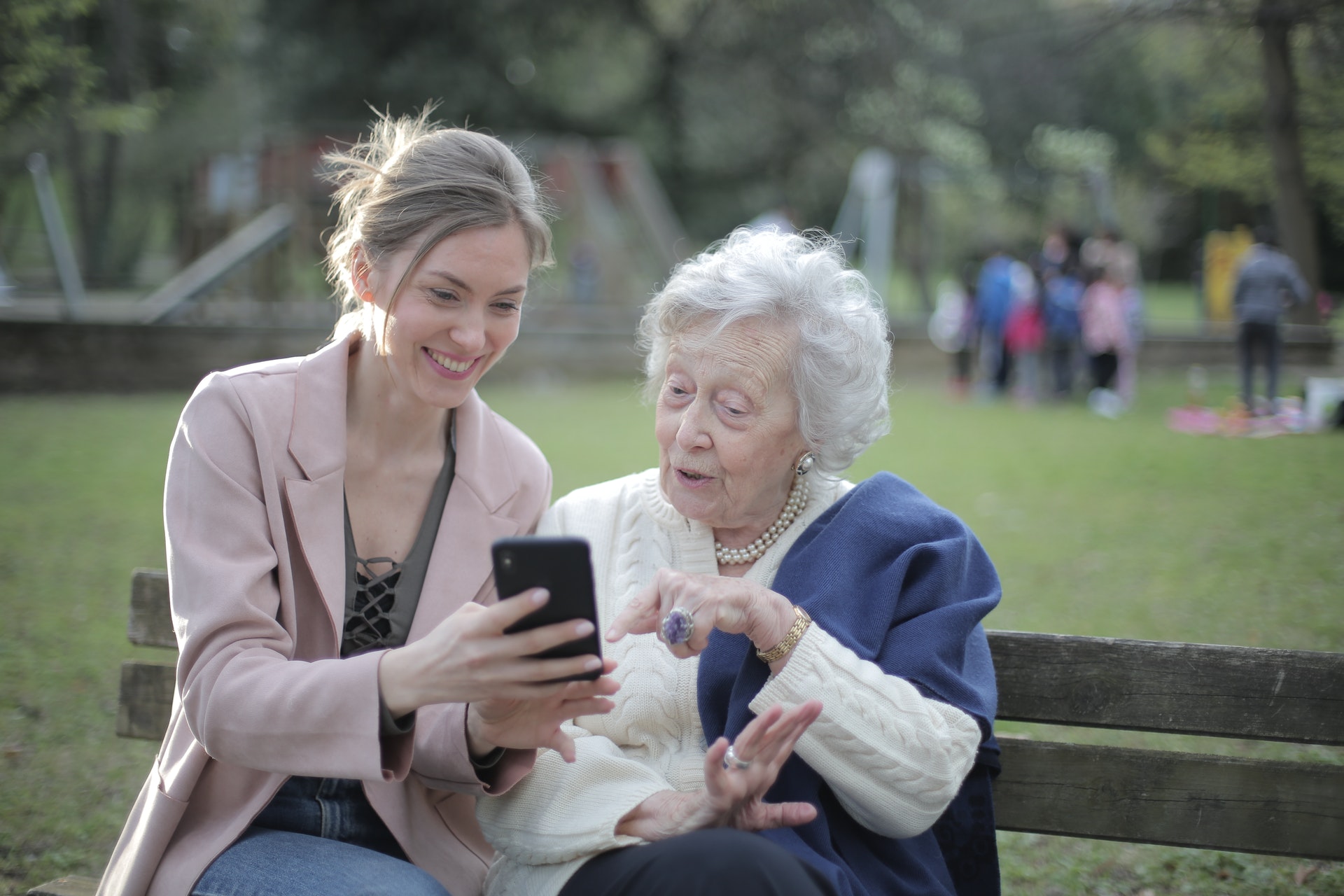 Wil je graag contact met ons?
Dat kan! Laat je gegevens hieronder achter en laat ons weten of je liever gebeld of gemaild wordt. Dan nemen we zo snel mogelijk contact met je op.