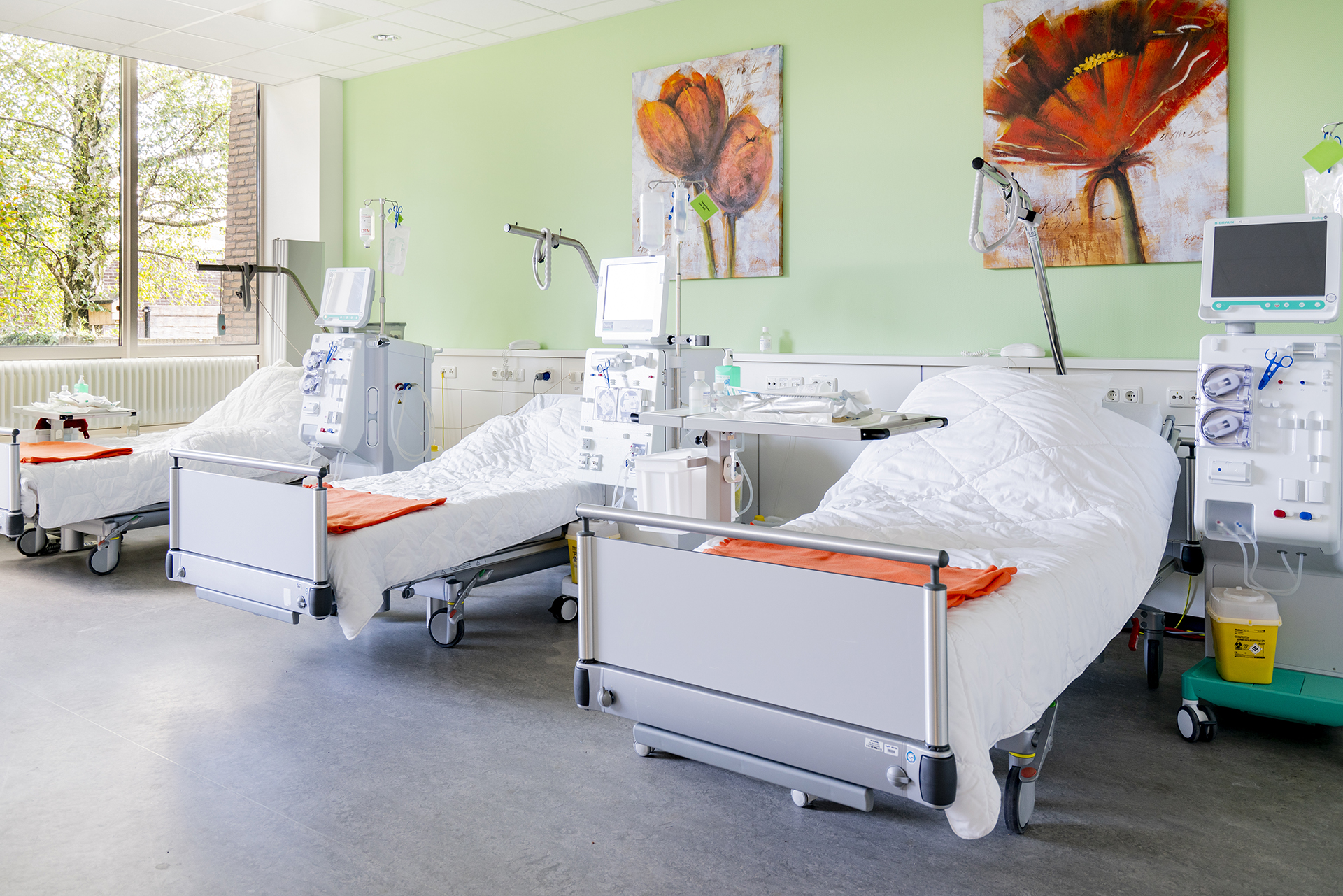 Disclaimer
Disclaimer – Op deze website vind je algemene informatie van en over Elyse klinieken voor nierzorg. We geven hier geen gespecialiseerd advies of instructies over de zorgverlening van Elyse. Heb je specifieke vragen over onze zorgverlening, neem dan rechtstreeks contact met ons op.
De website bevat informatie voor een breed publiek. De informatie op deze website wordt met de grootst mogelijke zorgvuldigheid samengesteld. Toch kunnen wij geen garantie geven dat de informatie volledig is of volledig blijft. Aan informatie op deze website kun je geen rechten ontlenen. Heb je een gerichte (zorg)vraag, neem dan contact op om een afspraak in te plannen met één van onze zorgverleners.
Elyse doet er alles aan om steeds correcte en actuele informatie aan te bieden. Elyse kan echter niet aansprakelijk gesteld worden voor eventuele schade veroorzaakt door deze informatie. Het gebruik van deze website en alle andere (gelinkte) pagina's en hun inhoud, gebeurt op eigen risico van de gebruiker, Elyse klinieken voor nierzorg aanvaardt geen enkele aansprakelijkheid. De website bevat ook informatie van derden en links naar andere websites. Waar mogelijk hebben wij dit zo goed mogelijk aangegeven. Elyse kan niet aansprakelijk worden gesteld voor informatie verstrekt door derden.
Alle afbeeldingen en teksten (content) op deze website zijn beschermd door auteursrechten of door andere eigendomsrechten. Wil je content van onze website gebruiken of bewerken? Neem dan altijd eerst contact met ons op om schriftelijk toestemming hiervoor te krijgen (via info@elyseklinieken.nl). Zonder toestemming mag content van deze website niet gebruikt worden.
Elyse behoudt zich het recht om de inhoud van deze internetpagina's zonder voorafgaande waarschuwing te wijzigen. Elyse klinieken voor nierzorg kan hiervoor niet aansprakelijk worden gesteld.
Deze website is gepubliceerd door Elyse Holding B.V., onderdeel van B. Braun Medical B.V. en vertegenwoordigd door het Bestuur van Elyse Holding B.V. Euterpehof 10, 5342CW Oss, compliance.bnl@bbraun.nl, K.v.K. 's-Hertogenbosch nr. 321 38.534.